Half an hour might not be enough time to deep clean your entire kitchen as I did last week, but when a full-blown cleaning session is out of the question, this 30-minute routine will keep your space tidy, sanitary, and usable. And in any event, there's nothing wrong with a "nearly spotless" kitchen.
Clear the Clutter
Some months ago I bought a couple of trays to put in this space in the kitchen as it seemed to be the convenient place to plop down our unopened mail, car keys and sunglasses
But every week or so it ends up looking like this
So, once a week, I gather up all the stuff that shouldn't be there – unopened mail, hair accessories, note books and such. I mean, you can't clean your kitchen's nooks and crannies if you can't actually see them! So, move the clutter – even if it's only temporarily.
Put Food Away
Still have mustard on the counter from last night, spice jars or the salt from when you refiled the cellar? It all needs to go back into the pantry or kitchen cupboard.
Clean Your Cleaning Supplies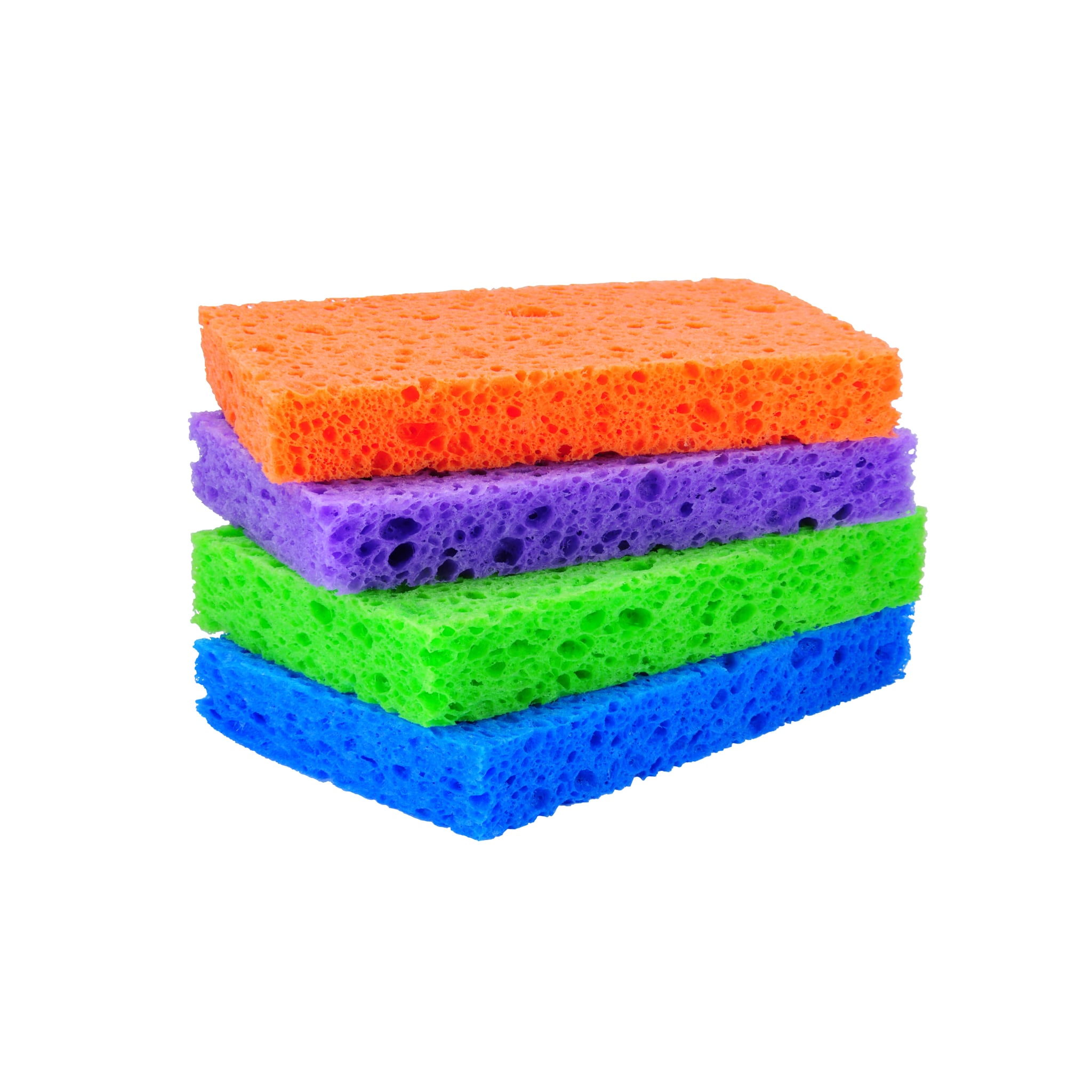 Sponges and dirty dish towels only spread more, well, dirt. Nuke your sponge in the microwave for a minute and toss the dirty dish towel in the wash and take out a fresh one.
Load the Dishwasher
If you're lucky enough to own a dishwasher, load it now. Gather up all the dishes from the sink and other parts of the kitchen (and other parts of your home!) and load them into the dishwasher. Don't run it until you've cleaned the entire kitchen – you might find a couple of spoons hiding behind the coffee maker.
If you don't have a dishwasher, use this time to get all your dirty dishes in one place – the sink!
Toss expired items from fridge and Wipe the Exterior
Quickly assess the contents of your fridge – don't forget the shelves on the door!). If anything looks mouldy or past it's expiry date, get it out of there. Then, wipe the exterior with a damp cloth that's been soaked in clean, soapy water. Dry immediately with a dish towel or microfiber cloth. If you have a stainless steel fridge, you may also use a special stainless steel cleaner. Make sure to dry in the direction of the grain to prevent streaking.
Spray and scrub the countertops
With all the clutter cleared out of the way, you should be all set to give your countertops a quick spritz using a sponge and a non-abrasive kitchen cleaner, an ultra-mild bleach solution, or even just soap and water.
Quick Wipe of the Stovetop.
In order to really clean your stovetop, you'll have to spend more time putting in the effort. For a quick, good-enough-for-now clean, just remove the grates and use a damp sponge to wipe away stains.
Quickly wipe down small appliances.
Using a microfiber cloth, soap and water, go over all your appliances that regularly sit out on the counter.  Don't forget the inside of the microwave!
Sweep the floor.
Get out the old-fashioned broom and dustpan and go to town.
Empty the trash.
No matter how clean your kitchen is, it won't smell clean until you get the trash out of there. Take it outside and put a fresh, new bag in its place.
Aaand … done! Now relax with nice cup of tea!
Talk to you soon!